I want to start out by saying that my blog posting may drop off a bit. I'm getting ready to move, so I'm sure I'll be quite busy. I'm going to make sure to keep making posts, though, so I won't be completely inactive!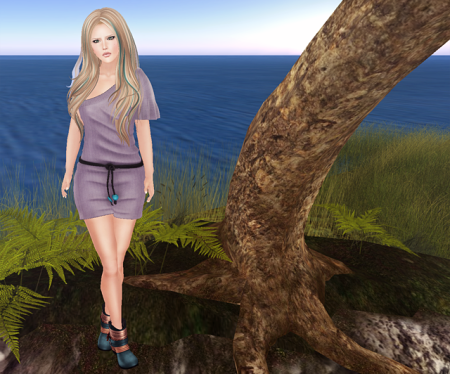 I love, love the dress that I'm wearing today. Piperness Dress by .:Ducknipple:. Mesh is a perfect, airy spring/summer knit. I love the length, the fact that it's off shoulder and sleeveless on one side, and the remaining sleeve is loose and looks flowy. This dress falls beautifully and has such realistic folds and textures. The cord belt is a great 3d touch, and is weighted by some cute chunky beads that change colour with your dress. The multi-colour hud has twelve great colours, in dark and light shades.
My boots, Thena Boots by .:Ducknipple:. Mesh are so cute. They're short, western style boots, with such charming straps and ties for decoration. These also feature a hud, that has fourteen colours to choose from. I love the buckles and straps, and the wonderful textures on every part.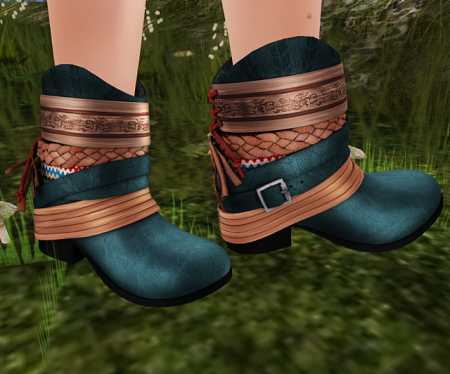 Together, these make a full outfit for under L$400, a great price!
Ai's ensemble:
Outfit: .:Ducknipple:. Mesh – Piperness Dress – L195
Shoes: .:Ducknipple:. Mesh – Thena Boots – L195
Hair: Alice Project
Eyes: .::PeppermintBlue::.
Skin: Leafy
Poses: Starry Heaven