Browsing articles tagged with " pixelated designs"
I really can't wait for the Pose Fair to open! I've seen Emi get some really great poses that I'm envious of, and I can't wait to get in and try a few myself. The one she invited me to model with her today is really one of the cutest couple poses.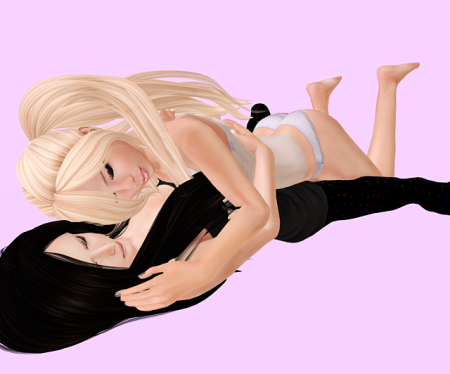 I've never visited Infiniti, the creator of this pose, but I'm definitely curious about their couple poses now! You can see more details on the fair, the pose, and Emi's outfit at her post.
Also, Starry Heaven is looking for bloggers. If you're interested, send Emirun Resident a notecard with your name and blog link!
Ai's ensemble:
Shirt: Kastle Rock Couture
Pants: Pixelated Designs
Hair: TRUTH
Feet: Gos Boutique
Eyes: .::PeppermintBlue::.
Skin: Leafy – Amethyst
Poses: Infiniti